Shipping Storage Container
Does SAMAN introduce shipping storage container in the market in various means? Yes it does. It uses the latest innovations and the best methods to manufacture it while meeting client's requirement on time. We are one of the best leaders in shipping storage container business in Bangalore. We deliver it instantly with the quality and also customizing it as per client's requirement.  Since there is huge competitions, we always try to do things differently. As a result, we get business frequently due to our quick services and well design. Learn more
Shipping containers have been incredibly popular in the market. This great house is a perfect example. This home makes the ultimate countryside vacation home, bachelor pad or party place with a huge rooftop deck. It is completely portable and made with LED lighting, cleverly designed furniture and appliances that efficiently use the space at hand. This luxurious house might be small on the outside, but is huge inside. You can even pull down an extra bed from the wall when you've got a few guests over. The sliding doors open up almost the full length of the house, giving it an even more spacious feel when open. Read more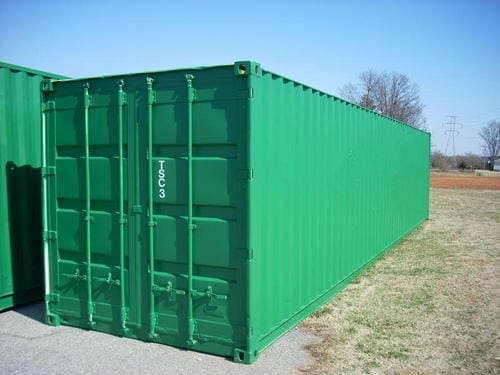 Popularity
And now for something completely different. Graffiti artists from Germany have used stacked shipping containers to make a giant canvas dedicated to the ancient Greek gods for a street art festival in Belgium.There's not much else to say about this one, except WOW! If only all shipping containers ended up this beautiful.

Easy to assemble
The most important and best part is easily assemble. It is always transportable due to its light weight. You may also shift it wherever you want at the desired location. It took only three days to build and only half the space footprint of a traditional white shop, making it a simple, but impressive construction.

Benefits and features 
Everyone loves their humble abode, however humble it may or may not be. The whole idea of a home is a place where you can be most comfortable. Many people are unaware of the fact that their homes tell just as much about them as their dressing style. And imagine the kind of impression you'd be making if you just invited someone to your ultra shipping container home.